Dizajn Gallery
Świdnicka 2–4 St.
50-067 Wrocław
temporarily closed
Kontakt
The gallery promotes creative circles related to design. Its programme consists of curatorial exhibitions, which predominantly concern the social aspects of design, as well as publishing, journalistic and workshop activities.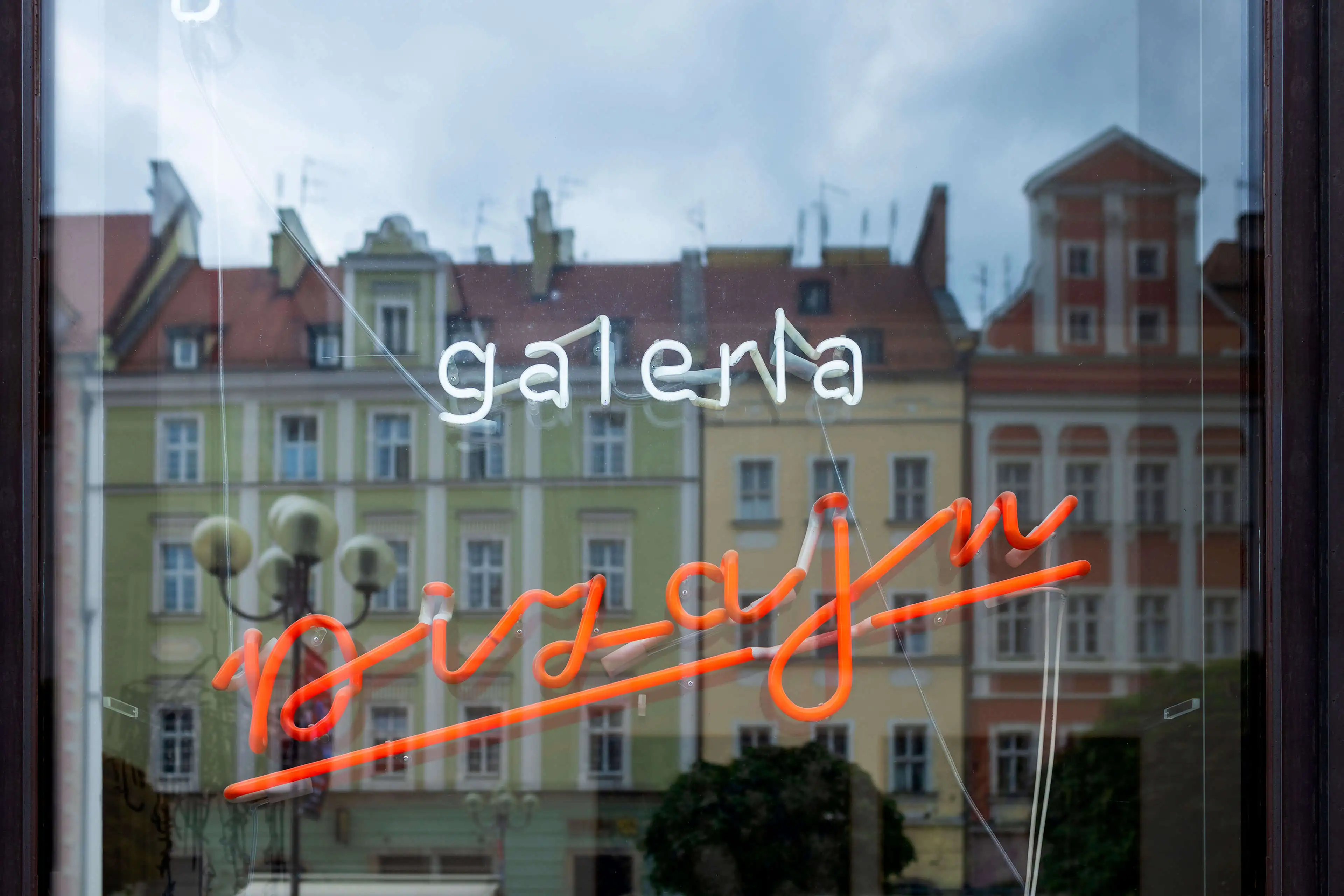 Remember that…
---
Our place is your place. We are an LGBTQ+-safe zone.
---
You can bring your dog with you, animals are always welcome here!
---
You can always ask for water or a hot drink in each of our galleries, as well as use the toilet.
Lifery
---
The gallery also hosts Lifery, an urban sanatorium freely accessible to the public, inspired by the nostalgic atmosphere of Lower Silesian health resorts and wellness palaces. The interior, designed by BUCK.Studio, offers a moment of respite, regeneration and relaxation in the centre of the city.
Fographing and filming
---
hotographs and filming for non-commercial purposes is allowed on the premises of the gallery.
Professional photo sessions are possible after a prior written consent of BWA Wrocław. For more information, write to dizajn@bwa.wroc.pl
Architectural accessibility
Entrance accessibility
---
Access to the gallery is directly from Świdnicka Street. The gallery door is not automatic.
There is no service call button. A member of staff is always available nearby, offering assistance if necessary. Gallery entry during opening hours only, excluding special events like exhibition openings, lectures, meetings, etc.  
Parking space availability
---
There are three parking spaces for people with disabilities behind the gallery, at 6 Szewska Street.
A paid public parking lot is also available nearby, at 3a Szewska Street. Rates: 6 zlotys for the first and then each subsequent hour of parking.
Bicycle stands are available in front of the gallery entrance.