SIC! Gallery
9-10 Kościuszki Sq.
50-028 Wrocław
Wed–Fri: 2 p.m.-6 p.m.
Sat: 12 p.m-6 p.m.
Sun–Tue: closed
Admission free
Contact
The only public art gallery in Poland dedicated to artistic, studio and utility glass expands its activities to address issues that extend beyond the medium itself. We are interested in glass and ceramics in historical, geopolitical and social perspectives. The themes that concern us include transparency, fragility and visibility.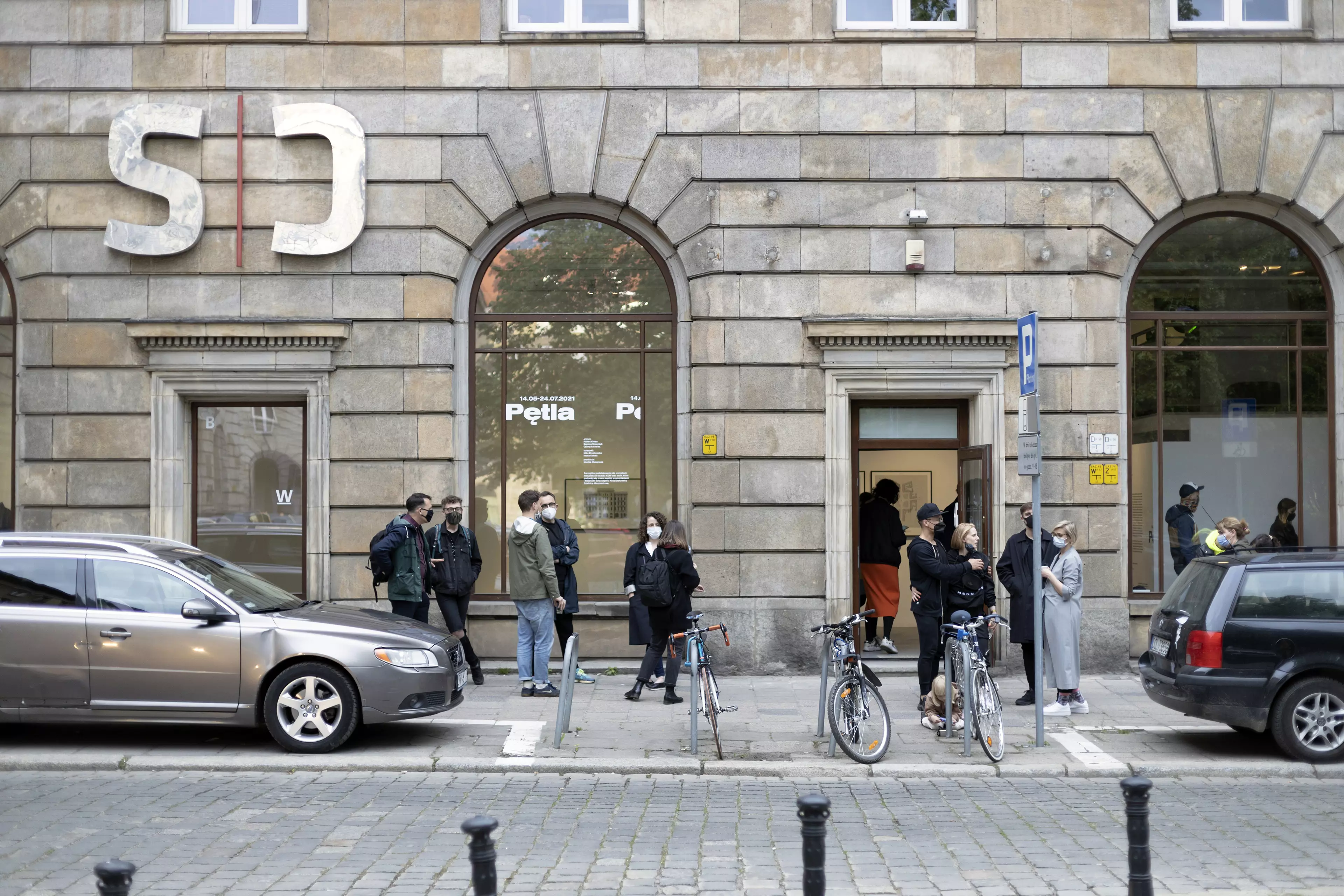 Remember that…
---
Our place is your place. We are an LGBTQ+-safe zone.
---
You can bring your dog with you, animals are always welcome here!
---
You can always ask for water or a hot drink in each of our galleries, as well as use the toilet.
Photographing and filming
---
Taking photographs and filming for non-commercial purposes is allowed on the premises of the gallery.
Professional photo sessions are possible after a prior written consent of BWA Wrocław. For more information, write to sic@bwa.wroc.pl
Architectural accessibility
Entrance accessibility
---
There are no stairs, only one step (11 cm) and a threshold (3 cm) in front of the door. The gallery door is not automatic. There is no service call button. We have a portable wheelchair ramp. A member of staff is always available nearby, offering assistance if necessary. Gallery entry during opening hours only, excluding special events like exhibition openings, lectures, meetings, etc.  
Parking space availability
---
There are two parking spaces for people with disabilities in front of the gallery, on Kościuszko Square.
The whole square is a paid public parking lot.
Bicycle stands are available in front of the gallery entrance.