Żyjnia (Lifery) is a materialized dream of an urban health resort realized in the form of a permanent art installation at the Dizajn BWA Wrocław Gallery, which is the most significant public gallery in Poland dealing with design. Inspired by the ambience of wellness centres and spa palaces, just as they do, it provides a moment of respite.
Open to everyone, it promotes vitality in its elementary form available to every urban inhabitant. The role of healing waters in Lifery is played by herbal infusions and aromatic steam inhalations. The public is encouraged to use the gallery's space to spend free time at Lifery, taking advantage of its unique properties. Lifery is also a meeting place, a modern-day urban salon open to open to all initiatives and various artistic, cultural and social events.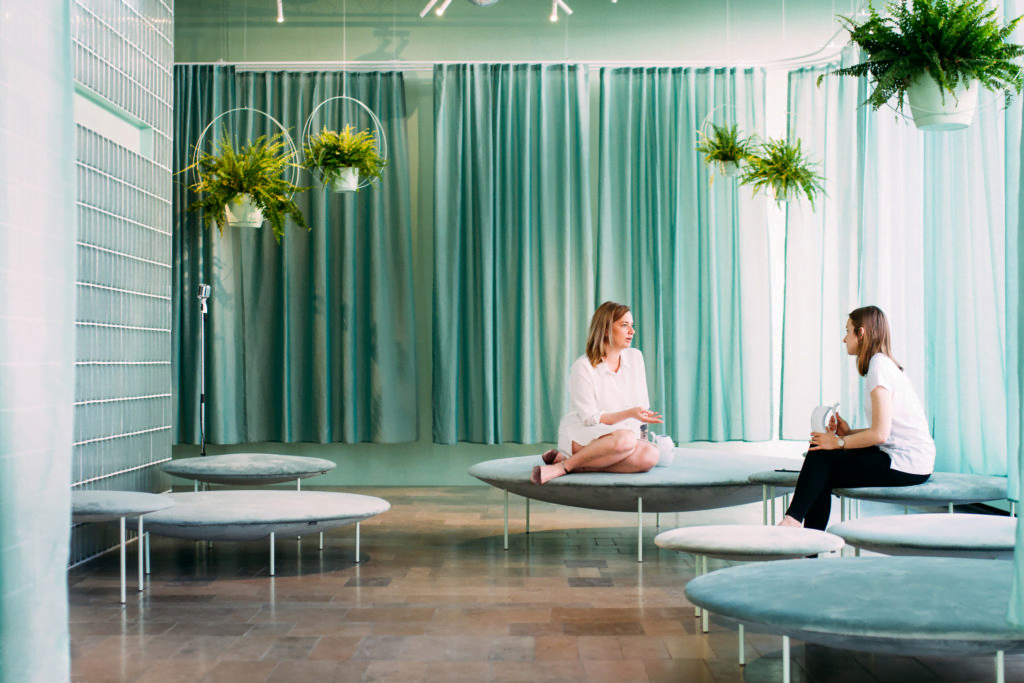 Both functional solutions as well as finishing materials used in Żyjnia create references to the interiors and atmosphere of traditional, historical Lower Silesian health resorts and sanatoriums.
The central point of the Żyjnia is a glass construction where the herbal teas are brewed and aromatic steam is extracted. The whole space is surrounded by delicate, green, semi-transparent curtains that subtly separate Żyjnia from its surroundings, creating an atmosphere of calm and relaxation.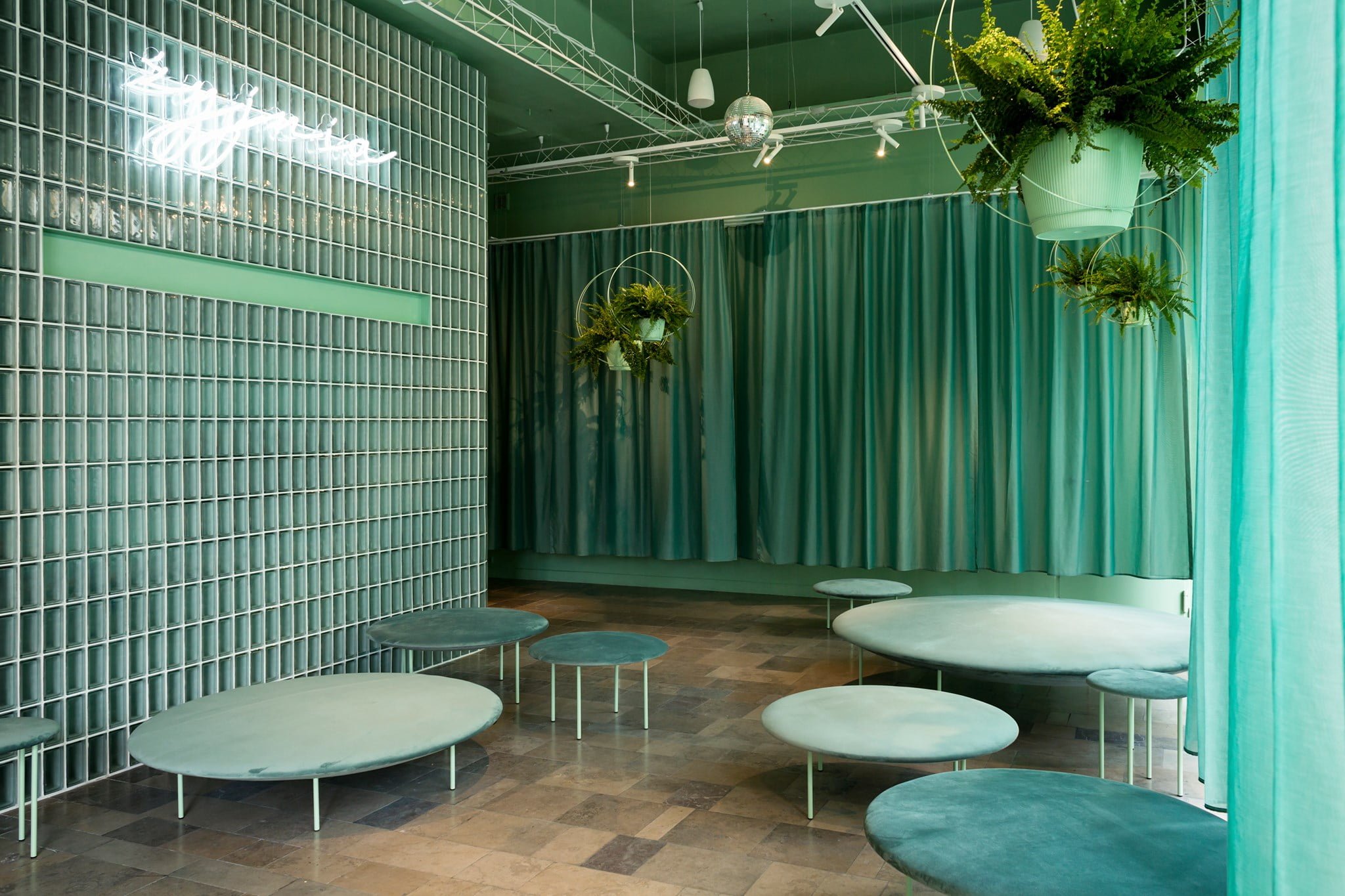 Żyjnia is also equipped with a series of comfortable Lentil seats series designed especially for its interior and made in cooperation with Comforty.
Żyjnia / Lifery / Живильня / Lebensanlage
Project: BUCK.Studio
Soundscape: Daniel Brożek aka Czarny Latawiec
Aroma: Pelargonium graveolens
Curator: Katarzyna Roj
Partners: Comforty, Chors, Delius, Geberit, Glaspol, Herbapol Lublin, Mossmoss, Reprint
Contact for program matters: dizajn@bwa.wroc.pl
---
About BUCK.Studio:
An award-winning Poland based design studio specializing in F&B, hospitality and retail interior design, branding and brand experience in architectural environments.
---
Dizajn BWA Wrocław gallery
Świdnicka 2–4 St.
50-067 Wrocław
Tue–Fri: 2 p.m.–6 p.m.
Sat-Sun: 11:00 a.m–6 p.m.
Mon: closed
Admission free