BWA Wrocław Główny Gallery
The mezzanine of Wrocław Główny railway station
105 Piłsudskiego Street
50-085 Wrocław
Wed–Thu: 12:00 a.m–8 p.m.
Fri-Sun: 12:00 a.m–6 p.m.
Mon-Tue: closed
free admission
Contact
A new spot on Wrocław's map of contemporary art. It was established as an art space in the traffic centre of the city in 2016, when Wrocław held the honourable title of the European Capital of Culture. Now, from the beginning of 2019, the BWA Gallery is writing a new chapter in its life. High hopes and new challenges symbolised by the history of the Awangarda Gallery will inspire activities carried out on the mezzanine of the Wrocław Główny railway station.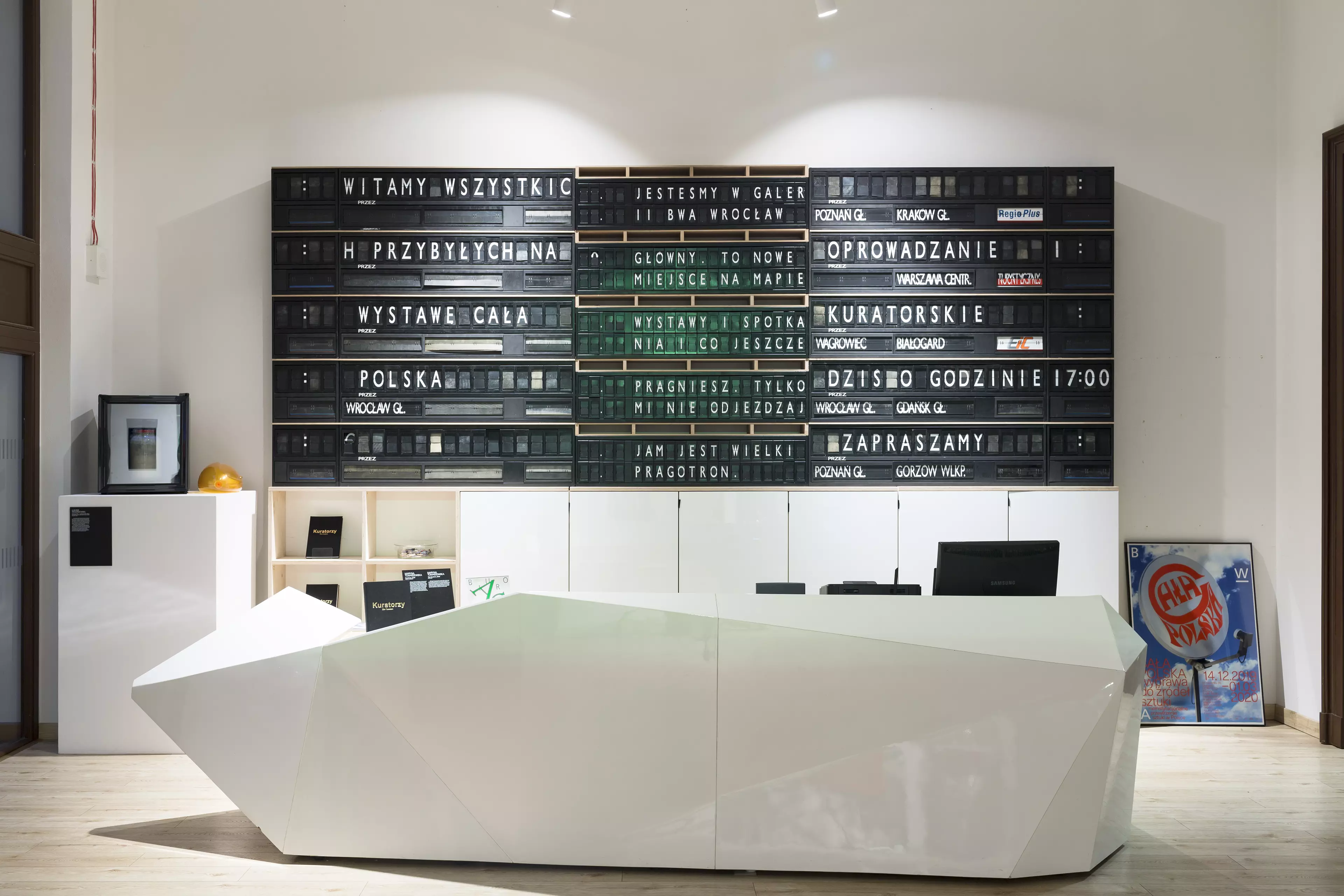 Remember that…
---
Our place is your place. We are an LGBTQ+-safe zone.
---
You can bring your dog with you, animals are always welcome here!
---
You can always ask for water or a hot drink in each of our galleries, as well as use the toilet.
Photographing and filming
---
Taking photographs and filming for non-commercial purposes is allowed on the premises of the gallery.
Professional photo sessions are possible after a prior written consent of BWA Wrocław. For more information, write to wroclawglowny@bwa.wroc.pl
Architectural accessibility
Entrance accessibility
---
The gallery is situated on the upper level (mezzanine) of the station's main hall. There are a number of entrances to the building, both from Piłsudskiego Street (north) and the platforms from Dworcowa Street (south). Special care should be taken due to heavy traffic.
The main entrance is open round the clock.
Gallery entry during opening hours only – from Wednesday to Sunday; always from 12 noon, Wed to 8 pm, Thu-Sun to 6 pm, excluding special events like exhibition openings, lectures, meetings, etc. (see here for details).
Parking space availability
---
Public parking in the station's underground lot (Level -1), entrance from Piłsudskiego Street.