Studio BWA Wrocław
Ruska 46a/301 St. (third floor)
50-079 Wrocław
July 23-31: 12 p.m. to 8 p.m.

Wed–Fri: 2 p.m.-6 p.m.
Sat: 12 a.m.–4 p.m.
Sun-Tue: closed
Admission free
Contact
The space located in the exuberant courtyard at 46a Ruska Street elaborates on the issues raised by the International Biennale of Urban Art OUT OF STH. The place combines the functions of an open studio, reading room, space for residencies, meetings and debates, while maintaining the character of an art gallery.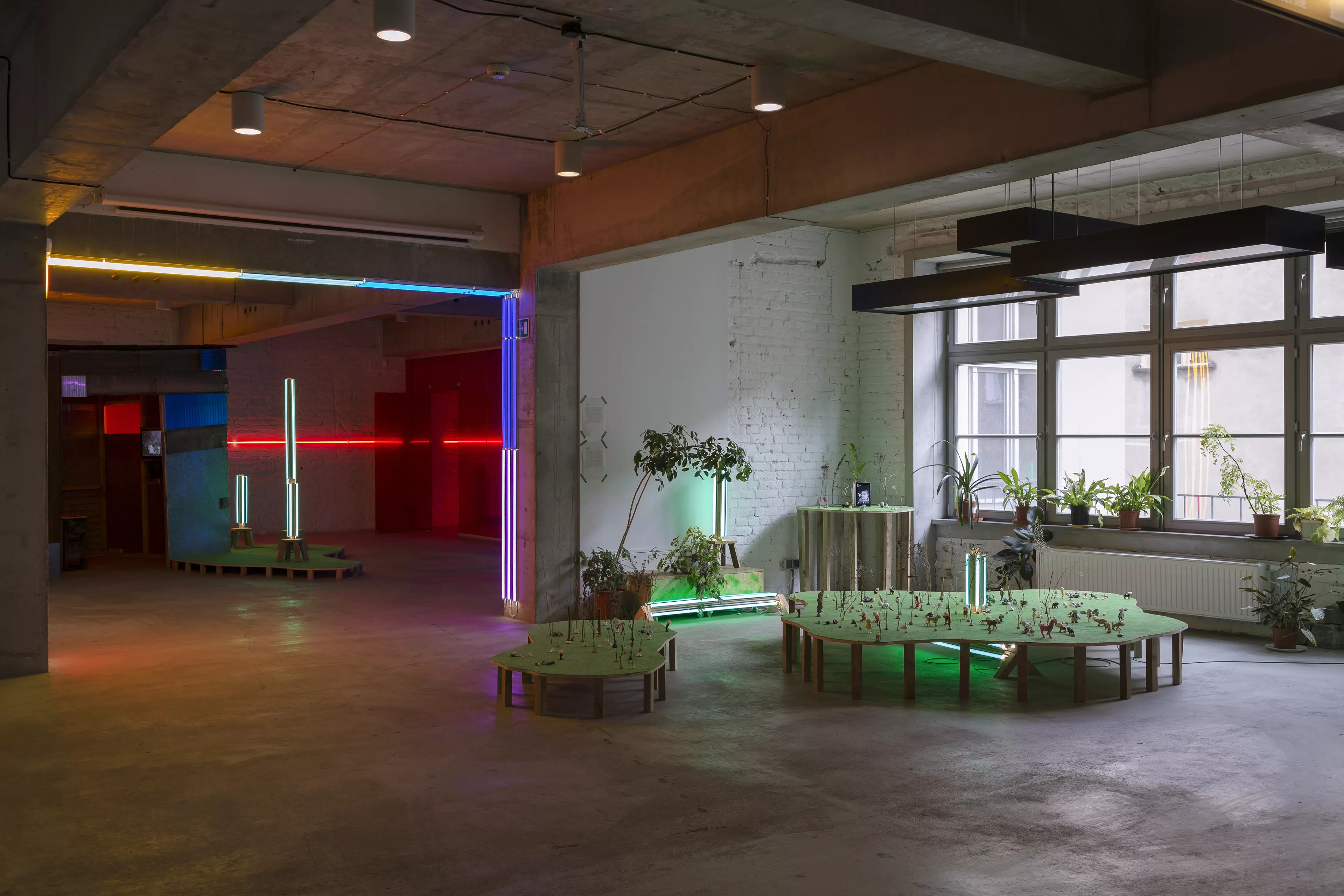 Remember that…
---
Our place is your place. We are an LGBTQ+ safe zone.
---
You can bring your dog with you, animals are always welcome here!
---
You can always ask for water You can always ask for water or a hot drink here, as well as use the toilet. Studio is also a co-working space.
Photographing and filming
---
Taking photographs and filming for non-commercial purposes is allowed on the premises of the gallery.
Professional photo sessions are possible after a prior written consent of BWA Wrocław. For more information, write to studio@bwa.wroc.pl
Architectural accessibility
Entrance accessibility
---
Access to the gallery is from the yard at 46 Ruska Street, Module A. The door is marked with a large red letter A. The staircase entrance is on the ground level.
The lift is on the left of the entrance, use it to get to the gallery level. The gallery is on the third floor. There is an intercom by the main entrance and next to the lift. Call 5 to gain access. Gallery entry during opening hours only – from Wednesday to Saturday; Wed-Fri 2 pm to 6 pm, Sat 12 noon to 4 pm, excluding special events like exhibition openings, lectures, meetings, etc.
Parking space availability
---
To park in a regular or disabled space, enter the yard through the gate on the side of Ruska Street. The disabled bay is next to the lift. If you want to use it, telephone the gallery beforehand.
Bicycle stands are available in front of the gallery entrance.