Common Aspirations Office
Common Aspirations Office is a multi-element programme of audience-aimed activities, carried out by BWA Wrocław in 2021 and planned to be continued in the subsequent years. Its eponymous aspirations include the inclusion of recipients in thematic activities relating both to current exhibitions and a broader context of the operation of cultural institutions.
The diverse forms of events were planned in a way to establish common space welcoming free exchange and non-hierarchical education. The walks, lectures, workshops, research groups and publishing activities aim to access and involve gallery audiences in various ways.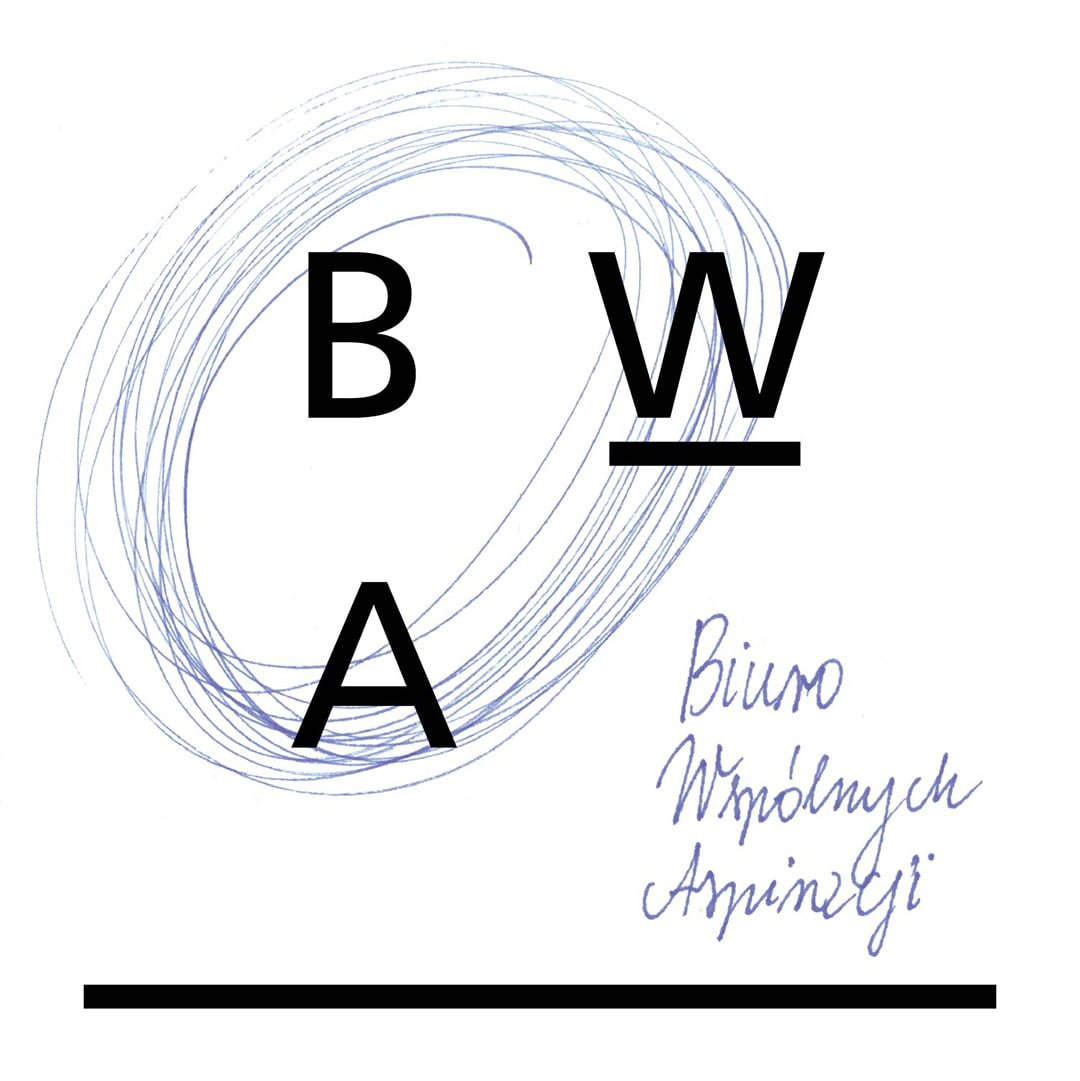 In 2021, the programme was carried out simultaneously in several venues – the four BWA branches: Wrocław Główny, Dizajn, Studio and SIC! – as well as public and virtual space. It generated a number of results, including presentations, podcasts, reports, printed and online publications, virtual exhibition components, video and photographic documentation.
The Common Aspirations Office programme consisted of BWA Wrocław curators' concepts, as well as those of invitees to the undertaking. Common Aspirations Office consisted of several modules intersecting in time and space.
GlassGo! – an educational urban game concentrating on the subject matter of glass and ceramics in the closest vicinity of SIC! Gallery, i.e. the Kościuszko Housing Estate. Thanks to specific ways of experiencing the area, the participants became familiar with issues connected with architecture, art history and ecology.
Space Absorption Office – a series of performative lectures, workshops and walks concerning urban issues, in which art generates models of solutions, becomes a tool of social dialogue and part of a new narration for the city.
Responsible Communication Office – a series of workshops aiming to develop a common "new language" of art, but also – more generally – the entire reality which may also be expressed by means of art-related experience.
Good evening in Wrocław – a collective research process concentrating on the subject of an evening in the city, its visual and iconographic aspect. The team's seminar meetings were complemented with a series of online lectures. 
Resilience Office – a series of lectures taking place during walks through Wrocław's former septic drain fields, conducted by invited guests. Additionally, Preventorium workshops for young people were also held, helping them cope with stress, develop personality and enter the adult world. 
BIURO. Glossary of Institutions – a publication continuing the publishing series of BWA's press organ, this time concentrating on the work results of the mobile studio and workshops for professionals operating in the world of culture. 
Virtual Studio – a series of workshops corresponding to four different exhibitions at BWA Wrocław's four galleries. The meetings featured digital tools which allowed their participants to co-create the narrations referring to particular exhibitions. 
Great Pragotron – a series of online lectures concentrating on the display board composed of old railway split-flap timetables found at the Wrocław Główny Gallery, as well as public presentation of a new way of interacting with the pragotron. 
Co-financed by the Ministry of Culture, National Heritage and Sport, Culture Promotion Fund – special-purpose state fund.
Grant value: PLN 188,000. Total value: PLN 251,893.
The "Regeneration Culture" project was implemented as part of the New European Bauhaus initiative.