Opening Small Talk. Playing cards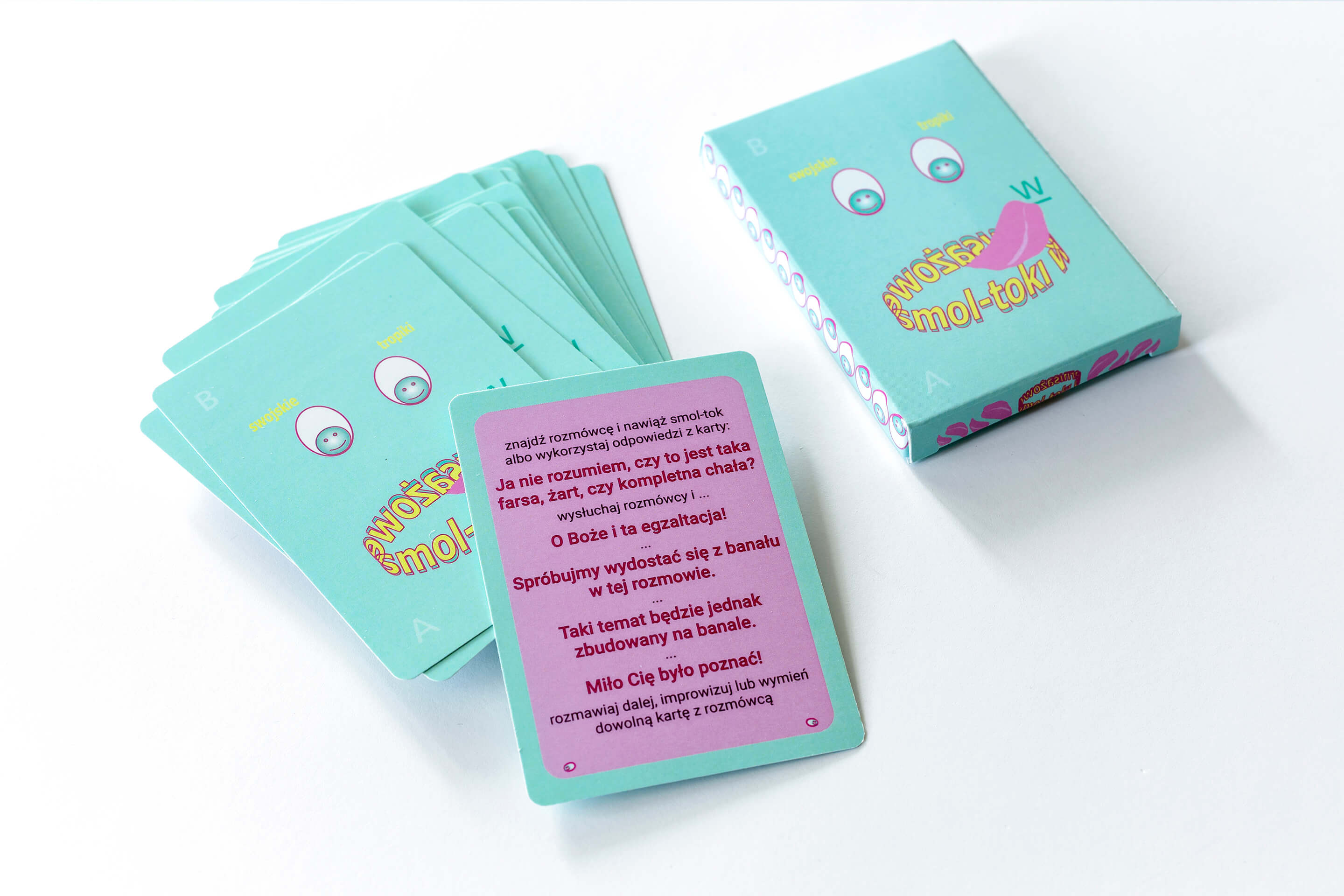 A must-have for every lady and gentleman attending exhibition openings. The Small Talk cards will heat up the atmosphere of every opening and help make new friends.
The idea is that every guest at an opening receives two or three cards and engages in small talk. Let them break the ice and make people talk to strangers.
Let the folks who frequent exhibition openings socialize and consolidate their contacts!
---
Details
graphic design: Swojskie Tropiki
year of publication: 2018